Book direct for the best price!
Summer or Winter?
With us, every season
is a highlight!
In top condition
Sport in the alpine capital
As a 3-time Olympic host, Innsbruck is a paradise for winter sport enthusiasts. For outdoor activities and sports, the city and its surrounding area has something to offer all year round.

Only in Innsbruck: In just a short amount of time, travel from the historic old town up to the very top of the Nordkette at a height of over 2300 meters above sea level.
From city to peak
Discover Innsbruck
This is Innsbruck. Here you can find all the benefits of the city right on our doorstep.
Take the "Hungerburgbahn" up to the top of the Nordkette and reach a height of 2300 metres above sea level in just 20 minutes.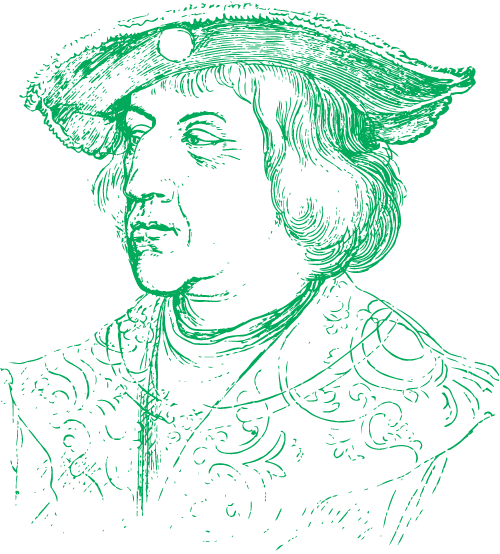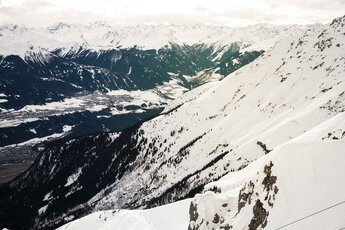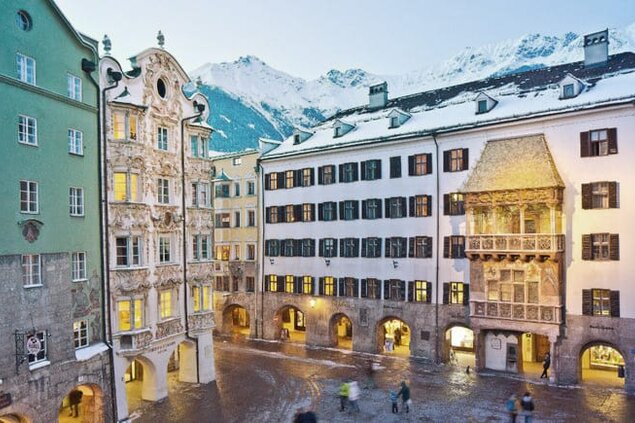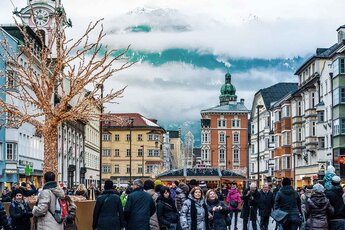 Well worth the visit
The favourite sights
Innsbruck is a much beloved destination for both nature lovers and city breakers, but the Tyrolean capital has even more to offer: History, culture, and culinary delights. Go on an adventure.
Our tip: The Innsbruck card offers free entry to Innsbruck's museums and other top attractions.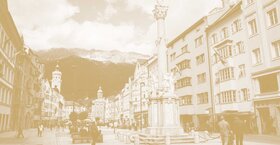 Shopping
The "Maria-Theresien-Straße"
is a must-visit
for all shopping-lovers
1-minute walk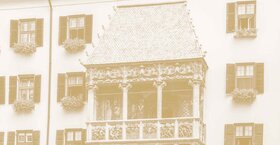 Golden Roof
This iconic symbol shines bright in the heart of the old town
3-minute walk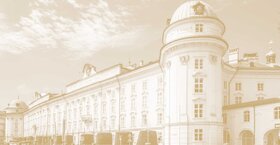 Imperial Palace
The treasures of the Hapsburgs
are stored away in the over
500 year old "kaiserliche Hofburg"
6-minute walk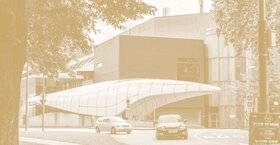 Kongresshaus
Venue for a wide variety of seminars and events
6-minute walk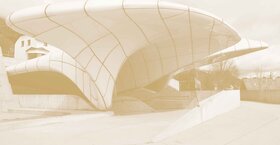 Hungerburg
Want to reach new heights?
With the "Hungerburgbahn" you can get
high up in the clouds
6-minute walk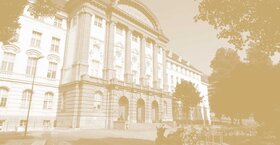 Universität Innsbruck
Innsbruck's university
and the university clinic
10-minute walk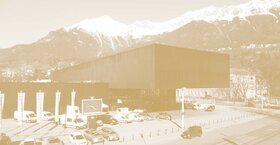 Messe Innsbruck
Here you will find a
plethora of conventions
and other exciting events
15 Gehminuten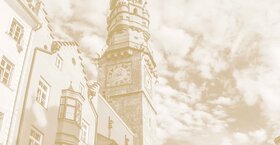 City Tower
Over 133 steps take you
up to the 31-meter-high
viewing platform
3-minute walk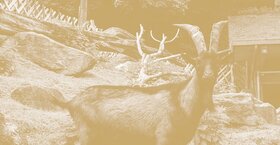 Alpenzoo
Take a look at over 150 different animals from the entire alpine region
8-minute walk to base-station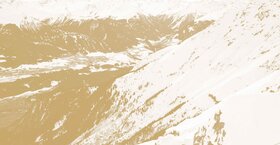 Nordkette
The funicular railway and cable car will take you from the city center up to the top of Hafelekar at a height of 2300 meters.
6-minute walk to base station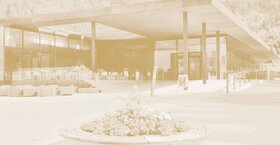 Tirol Panorama
The 1000 sq. metre panorama painting details the 1809 battle of Bergisel
12-minute drive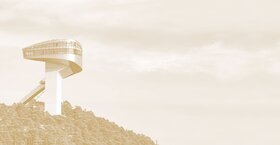 Bergiselschanze
Innsbruck's famous
ski-jump designed by
star architect Zaha Hadid
12-minute drive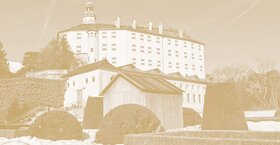 Schloss Ambras
Take a journey through
the history of the Hapsburgs
12-minute drive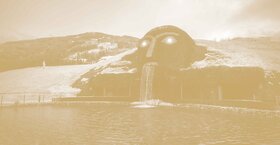 Kristallwelten
18 sparkling installations await your visit inside the Swarovski giant
25-minute drive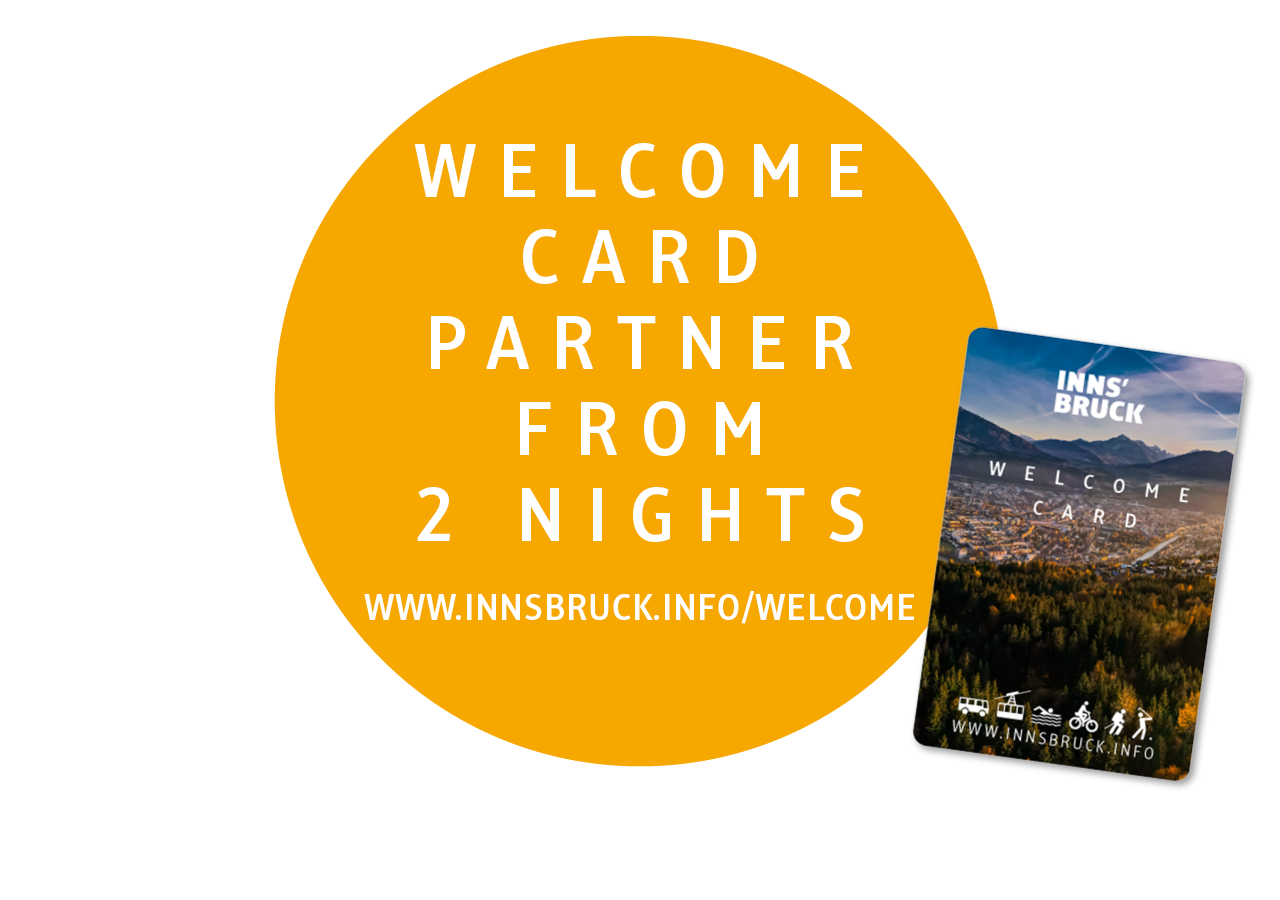 Hiking
An endless number of hiking trails
to suit every ability await you all around Innsbruck.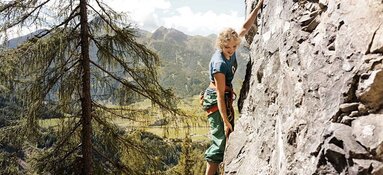 Climbing
Whether outdoors or in a hall,
climbers can reach great heights.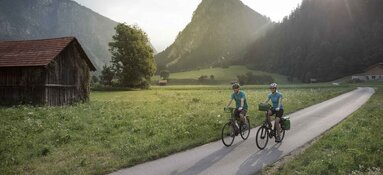 Cycling
Up to the pastures, down the trail,
or perhaps even long distance.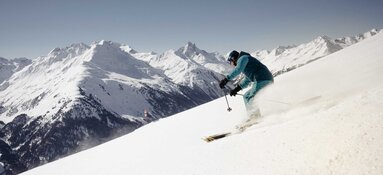 Skiing
Nine ski-resorts can
be reached easily, lets go!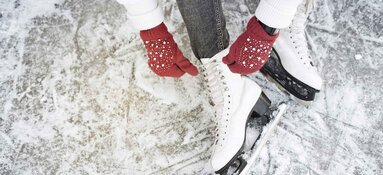 On-ice
Ice-skating rinks in and around
Innsbruck have something for the whole family to enjoy.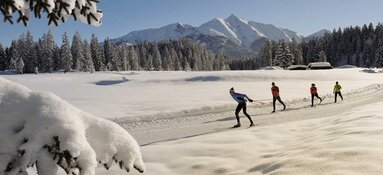 Cross-Country Skiing
All around Innsbruck, perfectly
prepared trails await you.